Voluntary Manslaughter—In the Heat of the Moment
What is voluntary manslaughter in
West Virginia?
The difference between voluntary and involuntary manslaughter in West Virginia is that voluntary manslaughter is defined as the intentional unlawful killing upon sudden heat of passion with great provocation and without malice.
In simpler terms, voluntary manslaughter is charged in cases where death of another occurs after the accused got so angry over provoking circumstances that he took action leading directly to that death.
Example: A man who was promoted at work went home early to share the exciting news with his family. But when he arrives at his home, he finds his wife in bed with the neighbor. A shouting match starts between the men, leading to a fight in which the neighbor is struck and falls backwards, hitting his head on the corner of a dresser. The neighbor dies as a result and the man is charged with voluntary manslaughter.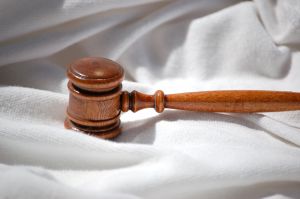 This type of situation is when an otherwise rational person was so horrified by an event, he got caught up in the heat of the moment and stopped thinking rationally.
What are the penalties for manslaughter in West Virginia?
If convicted of voluntary manslaughter in West Virginia, you face a prison sentence of between 3 and 15 years. The sentencing judge will set an actual number of years in that range, unlike many other sentences which are indefinite within a range of years.
While voluntary manslaughter involves more active and intentional participation than involuntary manslaughter, unexpected bad situations can quickly arise and we can find ourselves in serious trouble by having simply followed our emotions.
Don't risk serious manslaughter penalties by making another bad choice for your defense. Make the right choice and contact La Neve Law Offices.